With back to school in full swing, why not show you some quick and easy styles you can wear to class, or dress up and wear to a wedding or date night! This is another in a blog series of quick at home styles you can whip up in no time! They work for all hair types and can be modified to suit your hair.
For this cute low bun, you will need a few elastics and pins, as well as some hairspray to lock it in.
Step 1: Part your hair where you like to wear it. If you so choose, pull out some pieces to frame the face. Take the rest and pull into a low ponytail. On the last loop, partially pull the ponytail through and leave about half out.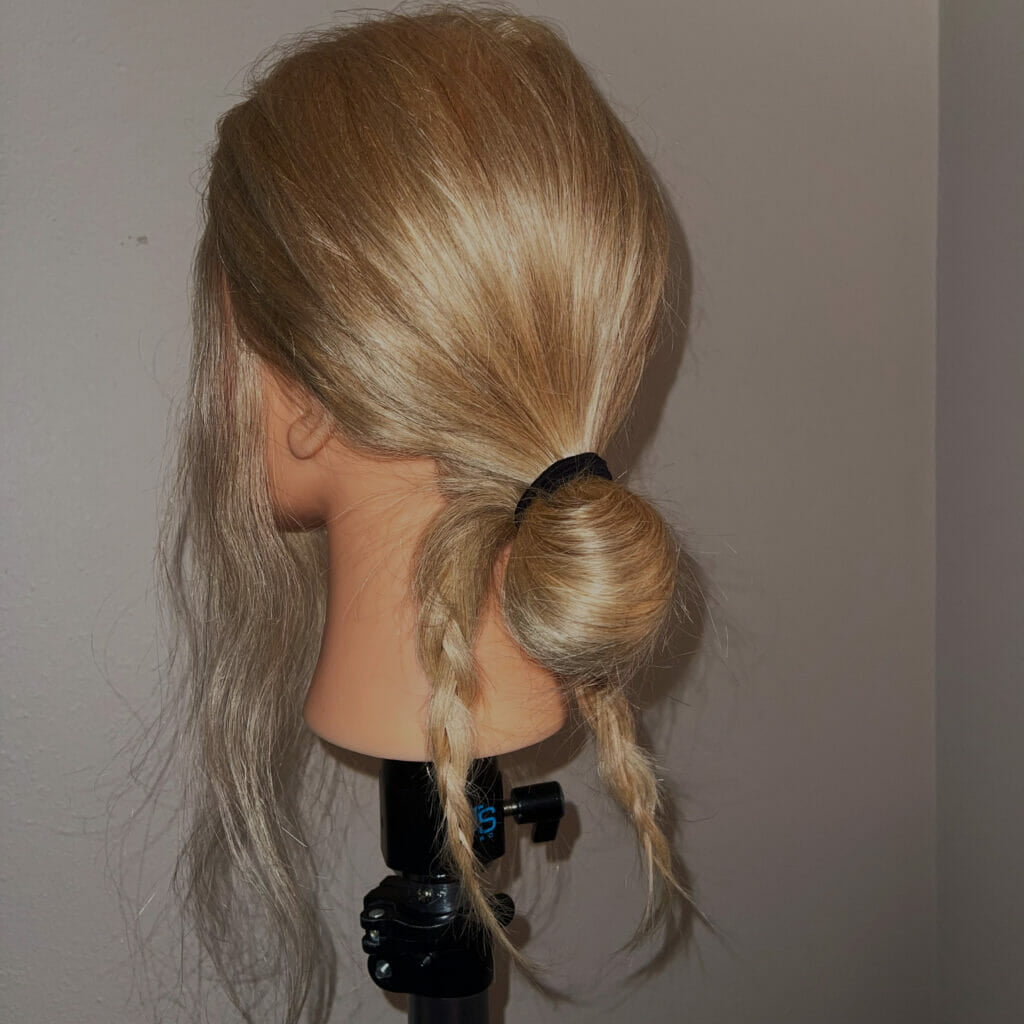 Step 2: Part that section of the ponytail left out into two, and braid each one. Secure with a small elastic.
Helpful Hint! Once you have them secured in elastics, try to pull them out a bit! This will make it look more full and add texture for if you choose to pin them!
Step 3: Take one braid, wrap it around the low bun, and tuck into the bun elastic. Repeat on other side, wrapping the opposite way. Feel free to pin those into the bun if you want more support! Hairspray with your favorite product to help hold.
Hope you loved this quick, cute style! Stay tuned for another At Home How-To!